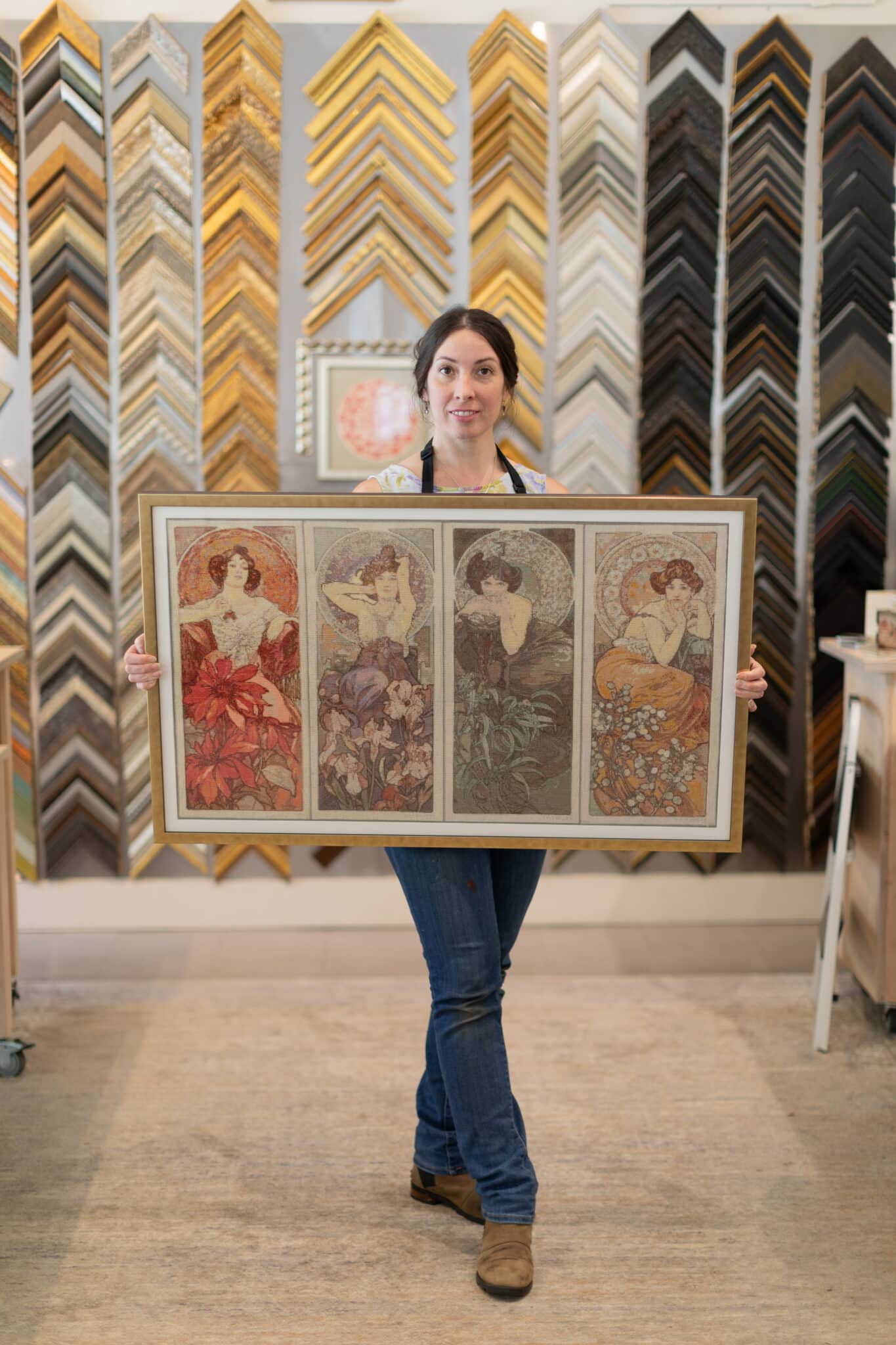 Get to know your local framers!
1. If I were a frame, I would be…
Full of ideas… something new, but not trendy. Ready to hang amongst the older frames like I was always there.
2. The thing I like best about framing…
Creating something from scratch. It's like baking but last longer.
3. On my days off I can be found…
Playing in the woods, gardening, painting miniatures…
4. Hope and Feathers is all about…
The team effort. Everyone works together to create something special for the customer.
5. My favorite/most memorable framing project…
Give me a minute, I just got here! So far I have seen some very cool and unique projects. I can't wait until I'm ready to take it all on.