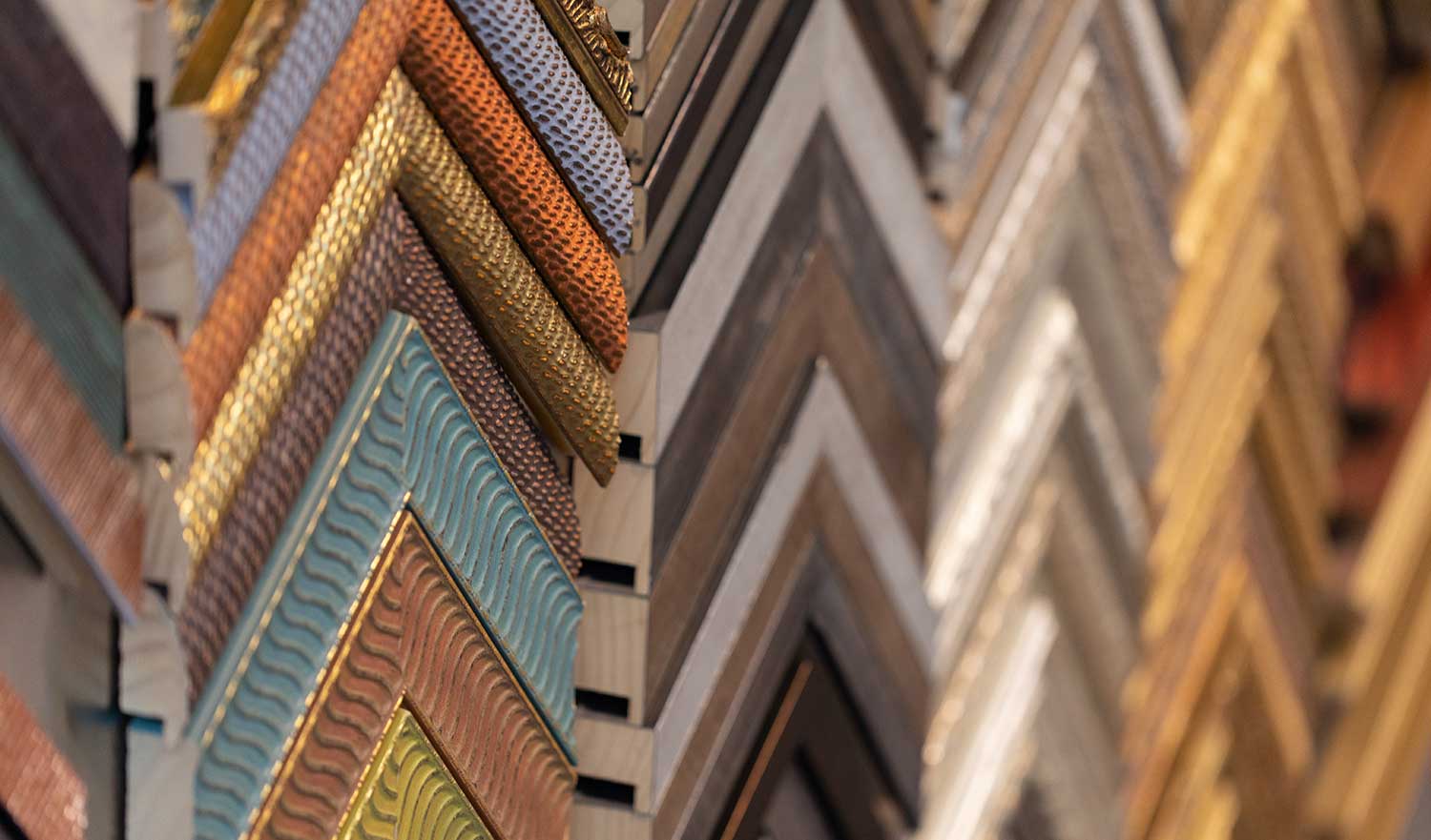 Omakase
omakase (ō-mä`kä-sā), a.
1. a Japanese phrase that means "I'll leave it to you" (from Japanese 任す, entrust)  2. (Japanese cuisine) Chef's choice  3. a great way to save money at Hope & Feathers Framing
Is Omakase for you?
1. Do you want to save 25-30% off your next framing project?
2. Are you willing to put our design expertise to use?
3. Do you want to skip the decision making process and go straight to loving your newly framed piece?
If you answered yes to these questions then you will love our Omakase service! Bring in your next framing project and be ready to tell us: Approximately how much you would like to spend and if you would prefer wood, metal or a painted frame. We will choose moulding and mat board from our in stock options, customized for your project. It's that easy!
*please note: Omakase is best for small things. Maximum dimensions for Omakase Framing are 16″ x 20″
In Stock Options In Black, White & Grey
Without Mat
With Mat
11x14
$75
$90
16x20
$95
$110
18x24
$125
$150
22x28
$175
$200
24x36
$200
$235
32x40
$225
$260
44x50
$300
$425
Upgrades available
In a hurry?
We can frame in 24 hours or less Just choose from one of our in-stock options
and it will be ready for you the next day!
Special pricing applies:
1 to 3 days: + 25%
4 to 6 days: + 20%
7 to 13 days: + 15%
Our typical turnaround time is three weeks. Specialty frames may take longer
See Some Examples of Our Work
Fabric, Objects, Fine Art, you name it. If it's not alive we can frame it!