A Local Solution
for easy
printing
Provide us with a high-resolution file and we'll give you a fully archival image suitable for framing.
We print everything on our state-of-the-art Epson SureColor P9000 printer. Expert color matching available. Our master printmaker has been working with Hope and Feathers for over 6 years.
A Local Solution for Fine Art and Professional Photo Printing
Send us your image or bring it in! You can bring us your files on a CD, USB drive, or on your phone. Only have a print? We can scan it.
Pick a size. Pick a standard size from the Print Pricing table or choose a custom size. We can print to any dimension you like.
Do you want your print to be glossy or matte? Not sure? – Ask us!
You're done! We will give you a beautiful, archival image suitable for framing.
​Standard Size Print Pricing
Professional printing prices include sharpening, cropping, and basic color adjustments when necessary. For non-standard print sizes please contact us for a quote!
| | Gloss, Metallic, Matte, or Luster | Fine Art, Hahnemuhle or Canvas |
| --- | --- | --- |
| 5x7 | $6.75 | $8.50 |
| 8x10 | $11.20 | $12.88 |
| 11x14 | $21.56 | $24.64 |
| 16x20 | $44.80 | $51.20 |
| 18x24 | $60.48 | $69.12 |
| 22x28 | $73.92 | $80.08 |
| 24x36 | $103.68 | $112.32 |
| 32x40 | $153.60 | $166.40 |
| 44x50 | $264.00 | $286.00 |
Click Here to Upload a File
.tif, .jpg, .png, or .esp
Other papers and sizes are available, just ask!
Special! Making copies? Print two identical images, same size & same paper: get the second print at half price!
High-Resolution? Not sure if your image is high-resolution or if it can be enlarged? Check out our printing guide!
Schedule a Free Consultation: Whether you have a question about your file or want to check out our paper samples in person, schedule a free consultation with our printmaker.
Need more professional printing services? We also offer Scanning & Photo Restoration Services!
Need more professional printing services?
We also offer Scanning & Photo Restoration Services!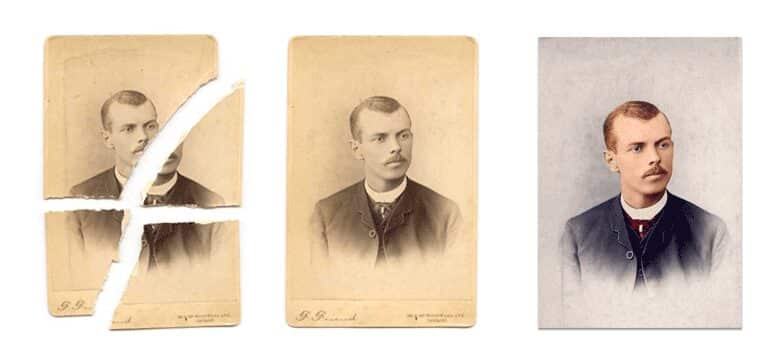 Digital restoration and reproduction brings new life to old photographs. From scratch removal to colorization, we can take care of all your editing needs. No matter the condition, we can work with you to transform old, torn, discolored, and dirty photographs into clean archival prints. For a free estimate, contact our in-house printmaker and digital conservator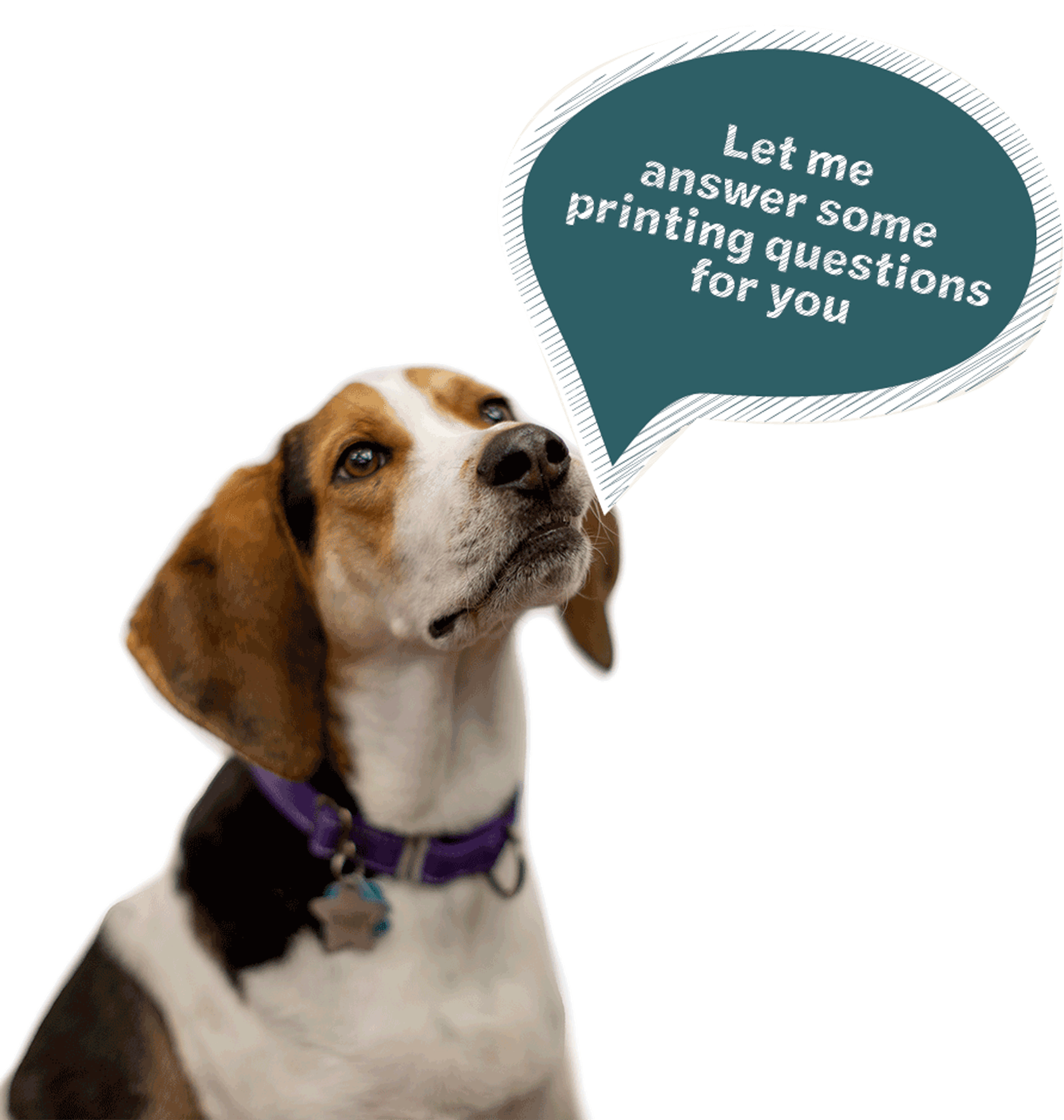 Your Title Goes Here
Can you print the photos on my smartphone or computer?
Yes! Bring in your smartphone or computer for a free consultation and we will recommend the best options for truly beautiful prints.
Do you print on canvas?
Yes, our printer can print on canvas. We can also stretch and "gallery wrap" your prints so that it can be hung with or without a frame.
Are your materials archival?
Yes. We print using the 11-ink Epson UltraChrome HDR process, which is rated by Epson to last up to 200 years. All the papers we use are acid-free and rated as archival by the makers.
What file types do you accept?
We accept most file types! .jpg .tiff .png .pdf .psd .ai .eps and many, many, more! (Please no .gif's).
What types of paper do you offer?
We stock seven types of paper: gloss, luster, metallic, matte, fine art, hahnemuhle, and canvas.  Specialty papers can be ordered for bulk orders or editions.
What resolution do my images need to be? Also what is DPI?
Resolution refers to the digital quality of an image in relation to its size, and DPI stands for "Dots Per Inch."
I have a very large piece, how big can you print?
Our printer can handle up to 44″ width, and can accommodate paper rolls up to 100′ long.