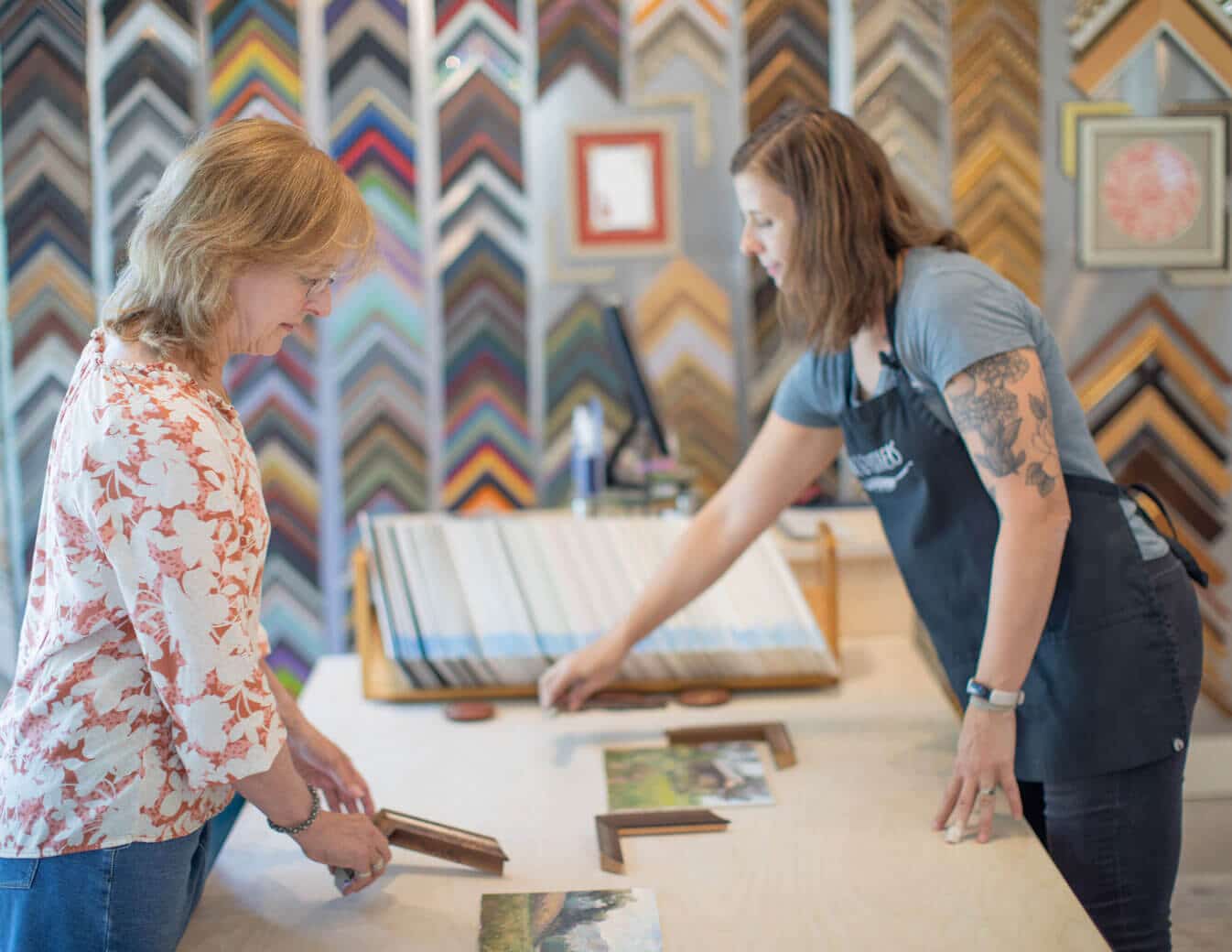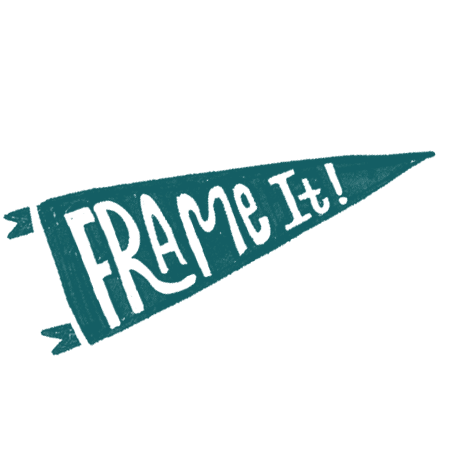 Your Treasures
are in caring hands
At Hope & Feathers our goal is to ensure that your artwork, treasured photo, historical document, or item of sentimental significance is safely framed to ensure it will be enjoyed and protected for many years. When entrusted with your work we treat each individual piece with careful consideration both in design and in creating a vessel for your work to remain protected and secure.
What our customers are saying

Thank you so much, as always, for the beautiful amazing work that you and your associates consistently deliver! I always love coming into your shop and gallery; it has such a great feeling.
Ruth– Haydenville

Friendly folks who know what they're doing. Hit it!
Susan – Facebook

Once again—a terrific couple of framing jobs! We don't have enough walls to deal with more art—but we'll keep on coming to you with things to frame. You've been the greatest discovery of 2017. Thanks for all the beautiful work. We love your staff who makes all this happen so seemingly effortlessly.
Suzanne H.

5 Stars! I could leave it as the best Frame shop ever but then I would be leaving out the wonderful Community based art gallery along with the lovely Spirits who own and work here! Love you guys…
Kat – Facebook

Have had very special photographs framed here. They turned out beautifully – really stunning. Love this shop!
Lukey – Facebook

I find myself full of admiration for your work. The variety of materials, the subtlety of textures and harmonies in the colors, the judiciousness of the matting, and the intriguing interplay of shapes and tones in the finished pieces–all these things commend your beautiful work. I am absolutely delighted. Thank you for giving the pieces such care and attention as you worked on them.
Joan – Williamstown, MA

Hi Melissa, I just wanted to thank you again for the great job you did with our milk photo. Your editing really brought the picture to life and I really appreciate the free extra print that the color didn't print perfectly on. My father was so excited and impressed with the print along with the framing quality. It's priceless to our family.
Tracy C.

Such excellent work by Hope & Feathers on recent prints of a charcoal drawing. Could not be happier with the result and will definitely return for future projects. Thank you!!!
Danielle L.

This shop has the perfect mix of sophistication, professionalism and that corner-store friendliness that is hard to find anywhere, but especially in art gallery/framing.
Lois K. – Yelp

Creative framing, wonderful gallery space, they really attend to customers and provide a totally creative experience.
Barbara – Easthampton

I could say what I like about this shop…. But, it's easier to say that there is NOTHING to unlike.. Best shop of its kind!!!
Ryan – Brimfield, MA

Great framing shop. They did three pieces for me and they look great. The price was very reasonable and they were very helpful in helping select frames that really made the pieces look great. They were also, for framing, very reasonable in price. I will go back.
Josh B. – Yelp

Michelle and her crew are absolute professionals. Great taste and talent to boot. I've had a number of pieces framed since they opened their doors and have never been disappointed. Just picked up one today! They also are involved in the community, hosting artists in their beautiful gallery space. A fantastic frame shop, with a great cafe right next door!
Ernest B. – Amherst
If it's not alive, we can frame it! Get inspired by some of our past framing projects