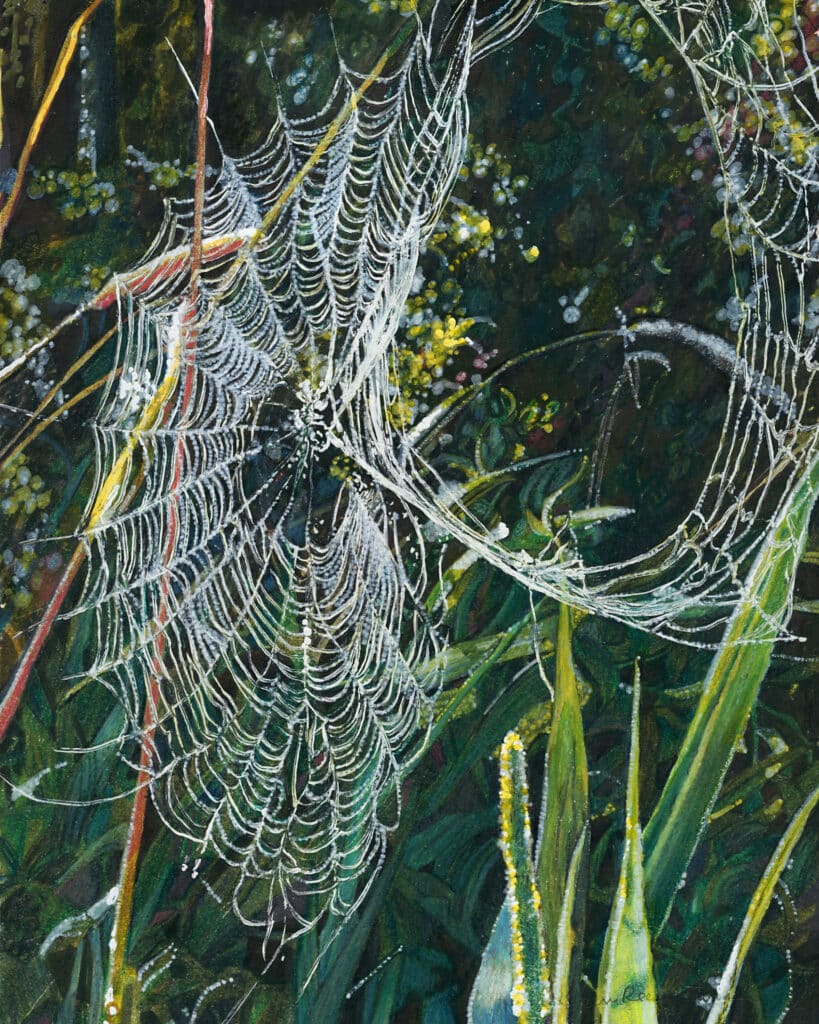 Hope & Feathers Framing and Gallery hosts "The Brookfield Trail", Original pencil drawings by Karen Tunnel.
The exhibition opens October 4th, and can be viewed Monday – Friday 10-6 pm, Thursday 10-8 pm and Saturday 10-4 pm until October 31st.
About Karen Tunnell:
In 2021 I moved from midtown Atlanta, Georgia to South Amherst, next to a hay field at the top of the Brookfield Trail. Over the year I photographed the trail in every season, taking close-up shots and landscape views of wildflowers, vernal pools, hemlock forests, ice formations, farm machinery and old barns: all images that to my southerner's eye seemed exotically beautiful. These colored pencil drawings grew out of those photographs and are a reflection of my love for my new place in the world.
Artist Reception Thursday, October 5th from 5 to 7 PM