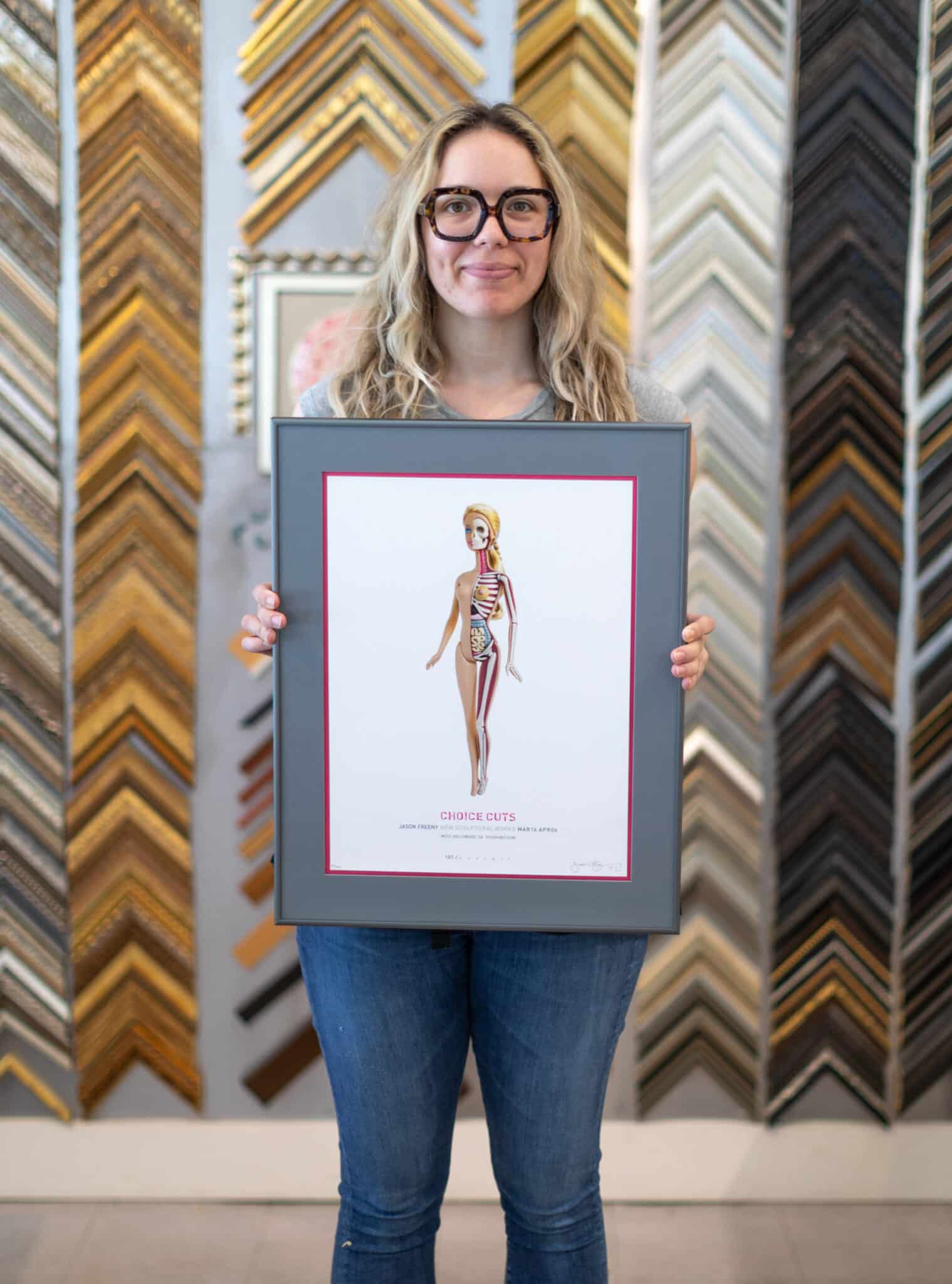 Get to know your local Framers!
1. If I were a frame …
If I were a frame, I would be…a vibrant, handcrafted frame adorned with eclectic patterns and textures, much like the diverse range of artwork we encounter at Hope and Feathers. Just as I aim to accentuate and harmonize with the art within me, I'd strive to infuse every piece with energy and personality.
2. The thing I like best about framing..
Is the enchanting journey of visual storytelling. Framing isn't just about encasing art; it's a canvas of its own. I relish the challenge of selecting the perfect frame to enrich the narrative of each piece. It's like being a curator of colors, shapes, and emotions.
3. On my days off I can be found…
On my days off I can be found…immersing myself in my art studio, where I dive into the world of painting, printmaking, and drawing. Just as we create custom frames at the shop, I enjoy crafting my own art, exploring different mediums, and allowing my creativity to run wild.
4. Hope & Feathers is all about…
Orchestrating a harmonious collaboration within our team to immortalize the vast and unique expressions of our customers' lives. We are the caretakers of cherished memories and the guardians of artistic legacies, ensuring that every piece entrusted to us is treated with the care, craftsmanship, and respect it rightfully deserves.
4. My most memorable framing project…
Was the annual Small Works art show. It was a true trial by fire, where I had the opportunity to assemble a multitude of unique frames, sizes, and styles. This experience not only expedited my framing skills but also showcased the collaborative spirit that defines our shop. It's a testament to our commitment to showcasing the artistry of others while honing our craft.